Suggested Tackle
Time of year dictates the length of our trips, the size and variety of species encountered, and tackle requirements. Tackle rental from Fisherman's Landing is available in different package combination's of rods, reels, line, belts and harnesses suited to the requirements of your trip.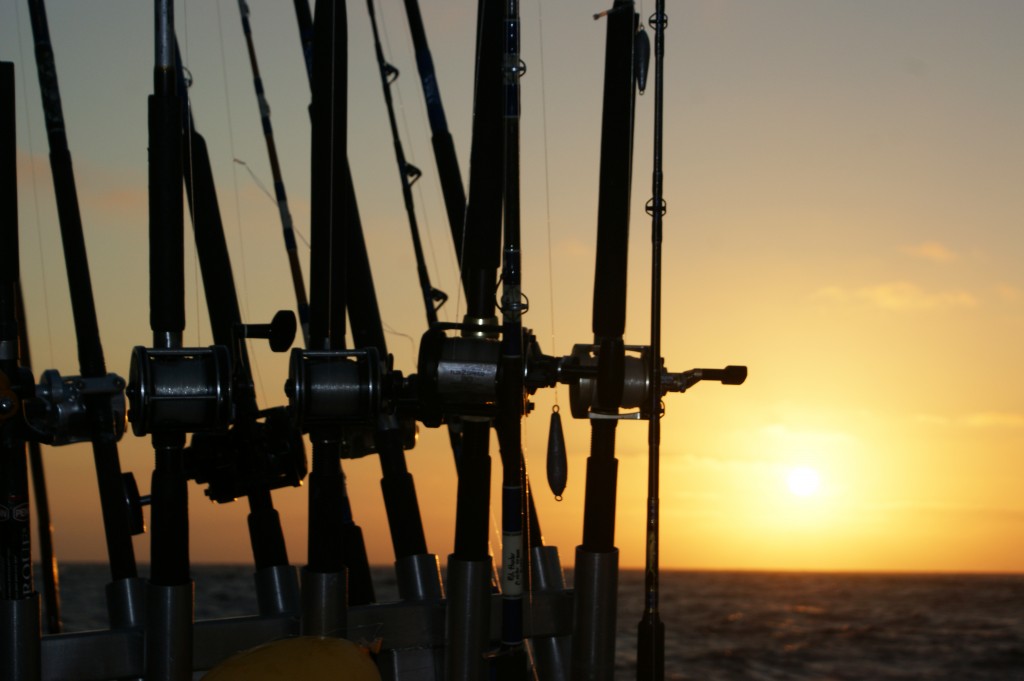 You can be assured of excellent equipment that has been well maintained. For specific costs on rental gear, please ask our office for a Fisherman's Landing rental price list. Reservation for tackle rental must be made 30 days prior to trip by calling Fisherman's Landing (619) 221-8500. If you are bringing your own gear or purchasing new rods and reels, please refer to our "Tackle Suggestions" for the length of trip you are interested in. All terminal tackle that you will need including lead weights, can be purchased on board the EXCEL at shore side prices and is of the finest quality available.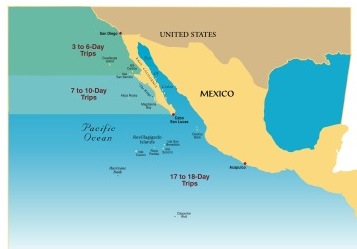 Our suggestions for tackle are dependent on the length of trip you plan on attending. Click on the length of trip that fits your charter to find tackle recommendations. If you have any questions, please feel free to contact Fisherman's Landing. They are a wealth of knowledge and are always standing by, ready to help!
NOTE: The above suggestions are general guidelines only.  There are additional manufacturer's models, plus a variety of other manufacturer's whose products are of excellent quality and may be readily substituted for those outlined above.  To best serve your needs, please contact our office or a reputable saltwater/long-range tackle dealer for the most current recommendations for your particular trip.