Meet Our Crew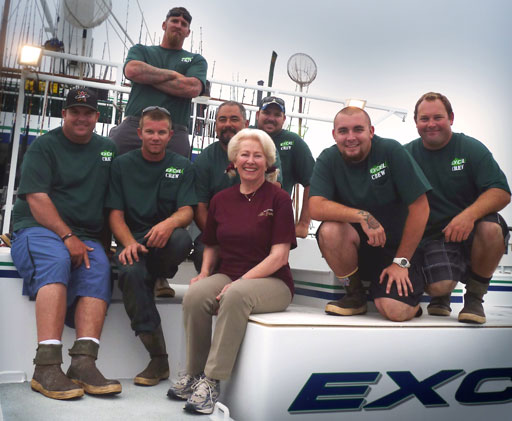 Most of the Excel Crew have spent the majority of their lives on the water. They are doing what they love and their passion translates to the services they provide.  From skipper to deckhand  to galley chef, the Excel crew is the best of the best.  In the time they have been at sea, they have encountered just about every fishing situation imaginable, and will use that experience to help customers make the most out of their long-range adventure.
Whether its finding fish, offering advice along the rail, untangling lines, gaffing and tagging fish, or simply cleaning the deck following a hot bite, the EXCEL crew is dedicated to the task at hand.  And when the fishing is done, EXCEL chefs will see that guests are fed like royalty, even accommodating any special dietary needs that you might have.
All of our crew members are ABS certified, SOLAS approved and have all been trained in first aid, CPR and firefighting. The majority of the crew aboard the EXCEL have their 100 ton masters license issued by the United States Coast Guard, meaning these crew members are licensed to command a vessel as a captain or skipper. You are in good hands aboard the EXCEL!