Code of Ethics
Aboard the EXCEL, we operate under a strict code of ethics. To encourage responsible angling practices and promote positive image, the EXCEL adheres to the following standards: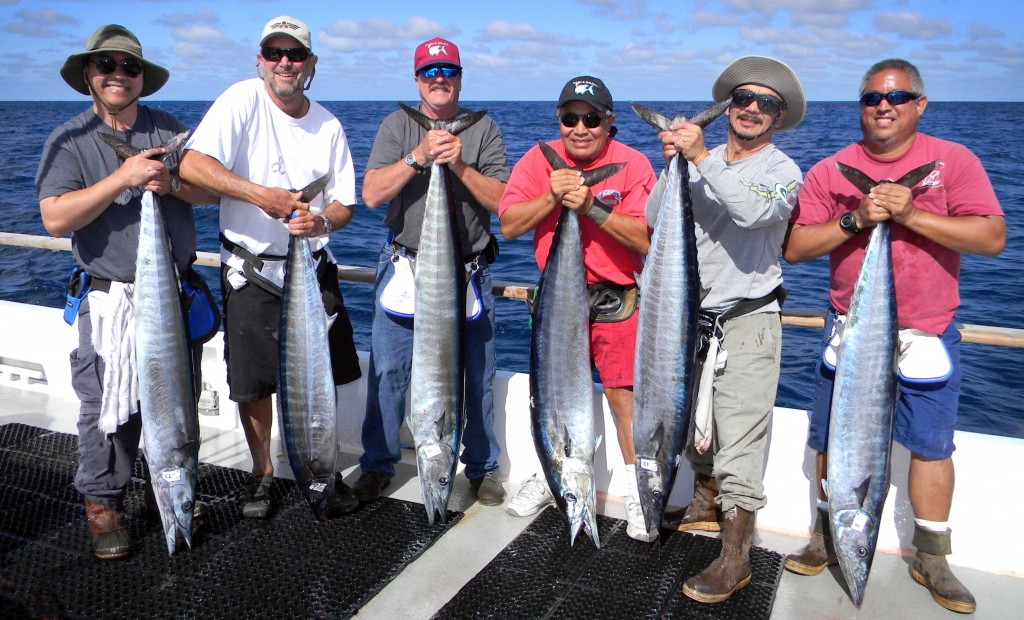 All Black Sea bass, Sailfish & Marlins (Striped, blue and black) will be released,except in those cases where the fish is mortally injured.
All Sharks will be released.
Release of all fish under the following minimum sizes:

Albacore………… 24 inches.
Blue Fin Tuna… 24 inches.
Big Eye Tuna….. 24 inches.
Dorado…………… 28 inches.
Grouper…………. 28 inches (Total 2 per angler).
Yellowtail………. 28 inches.
Yellowfin Tuna  24 inches.
While the above listed size limits are not actual laws or regulations, we respectfully request your understanding and compliance with a vision of future fisheries in perspective.  We encourage you to take responsibly and practice catch and release thereafter.  Good luck, good fishing, and Thank You from the San Diego Long Range Fleet!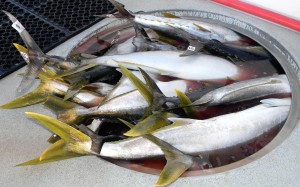 Bag Limits Include:

15 of any one species (Dorado are the exception, only 6 per voyage)
30 fish total
IMPORTANT: Both Mexican and California Fish and Game regulations prohibit the sale of sport-caught fish. This is a serious offense, and we will assist in the prosecution of any passenger engaged in such activity.
Other vessels operating under these same standards include: American Angler, Independence, Polaris Supreme, Qualifier 105, Red Rooster III, Royal Polaris, Royal Star, Searcher, Shogun, Spirit of Adventure and Vagabond.